Gold Coast - Brisbane Rental rates and information
Rental rates per day - minimum 2 day hires

VW Caddy

| | |
| --- | --- |
| | |
| 2 - 6 days | $135.00 |
| 7 days | $125.00 |


Kia Carnival

| | |
| --- | --- |
| | |
| 2 - 6 days | $175.00 |
| 7 days | $160.00 |


Toyota Commuter

| | |
| --- | --- |
| | |
| 2 - 6 days | $195.00 |
| 7 days | $180.00 |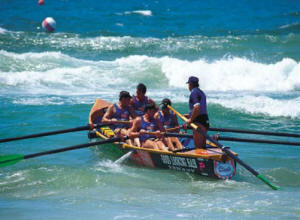 Full terminal to terminal service is available at both Coolangatta and Brisbane airports. An extra fee is charged for this service but it provides convenience and a stress free visit. Clients must advise their intended pickup time or check in time at least 24 hours before arriving or checking in so that our representative can be there to meet you. Vehicles may not stand near the terminals for any extended period.
Airport terminal pickup and dropoff to Brisbane Airport or Coolangatta Airport can be arranged .

Brisbane airport is approx 100 klms north of the Gold Coast with a drive time of 1 hour 20 mins.A fee of $120.00 applies to either a P/U or a D/O at Brisbane A/port ,Brisbane city or. Coolangatta.Coolangatta airport is 65 klms south with a drive time of 50 minutes.
Tolls/GPS
Vehicles are supplied with a free e-toll transponder for travel on the Gateway freeway or toll roads in the region.
GPS systems are available to make navigation around the region very easy. See the "Information" link for details
Getting around
Most tourist sights are very easy to get to on the Gold Coast. Traffic volumes are light and provide a very easy navigation around the area.Theme parks are also close together and accessible by chair.All parks have dedicated wheelchair accessible parking bays close to the entry gates so your visits can be hassle free.
Airtrain express Brisbane to Helensvale
Airtrain information -
click
Airtrain provides a fast wheelchair accessible service from the air terminal in Brisbane to Helensvale on the Gold Coast.The journey takes approx 1 hour and 30 mins.Collection and dropoff at Helensvale Rail station is complimentary- no fees apply.
Touring Map of Brisbane and the Gold Coast